non-dry Slim Highlighter (Retractable,Refillable, Slim Tip)
- Product
Gyeonggi-do -
South Korea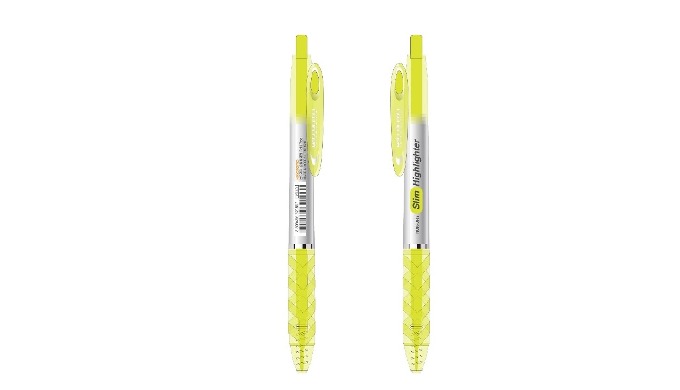 ▶A retractable highlighter with World's First patented ink that can be exposed to the air without drying out regardless of time. This highlighter can be left unretracted without drying out no matter how long it has left unretracted.
▶Easy to use: Just push the buttom at the bottom to use it! It is fine that you forgot to retract the highlight
Description of the Product
▶A retractable highlighter with World's First patented ink that can be exposed to the air without drying out regardless of time. This highlighter can be left unretracted without drying out no matter how long it has left unretracted.
▶Easy to use: Just push the buttom at the bottom to use it! It is fine that you forgot to retract the highlighter. The ink will never dry out.
▶400m estimated highlighting distance.
Price of the Product
Price not indicated
Characteristics of the Product
Brand

HAGOROMO

Origin

Republic of Korea
Category of the Product