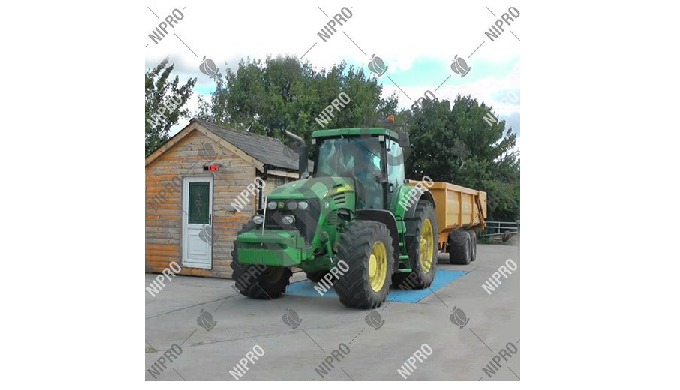 Material: Mild Steel
Brand: Nipro
Max Capacity: 30000 Kg (Single Axle)
Operating Temperature: Max. 60 Degree Celsius
Limited Speed: Less than 20 km/h
Weight: 99 Scales
Display Type: Digital

We are one of the leading manufacturers and suppliers of Electronic Multi Axle Weighbridge. Theseweighbridges ha
Description of the Product
Material: Mild Steel
Brand: Nipro
Max Capacity: 30000 Kg (Single Axle)
Operating Temperature: Max. 60 Degree Celsius
Limited Speed: Less than 20 km/h
Weight: 99 Scales
Display Type: Digital

We are one of the leading manufacturers and suppliers of Electronic Multi Axle Weighbridge. Theseweighbridges have high internal resolution and output with auto-calibration and zero tracking features. Our products are easy to install, requires less space and are known for inexpensive pit construction.

Features:
Lightweight
Useful for weighing vehicles on highway, factories and toll plaza construction sites
Easily transportable

Other Details:

Video: Support video connection, Truck ID automatic identification system (Optional)
Compensated Temperature Sensors: The sensor are designed with the compensated Temperature range.
Print: Truck ID, Axle weight, Total Weight, type of axle Tyre, time and so on
Software: Can switchover to multi weighing systems.
Price of the Product
Price on request
Category of the Product