Desk Lamp (Accessories)
- Product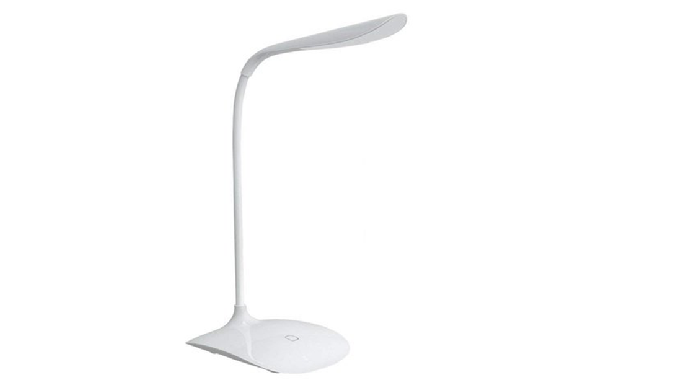 Multifunctional: It can be used as a bedside lamp, office lamp, school lamp, or workplace lamp, as well as for children's reading. It also includes a phone holder and a pen holder, which helps to save space. This is a perfect gift for friends, children, and parents.
The ring-shaped LED light shines evenly and effectively prote
...
Description of the Product
Multifunctional: It can be used as a bedside lamp, office lamp, school lamp, or workplace lamp, as well as for children's reading. It also includes a phone holder and a pen holder, which helps to save space. This is a perfect gift for friends, children, and parents.
The ring-shaped LED light shines evenly and effectively protects the eyes. It's ideal for children who study for long hours. The night light is soothing and delicate, and it will not disturb your sleep.
It has a 360° bendable gooseneck which can be readjusted as per your needs.
USB charging and portable: It has an in-built battery that can be charged through the USB or mobile phone charger.
It is a perfect gift as it is easy to use, helps you to save light, and is perfect for a kid's room, dorm, living room, bedroom, office, etc.
Price of the Product
Price on request
I want to get more details about the product