DEFENSE ACF water filter | Water Purification Filter
- Product
Jeollabuk-do -
South Korea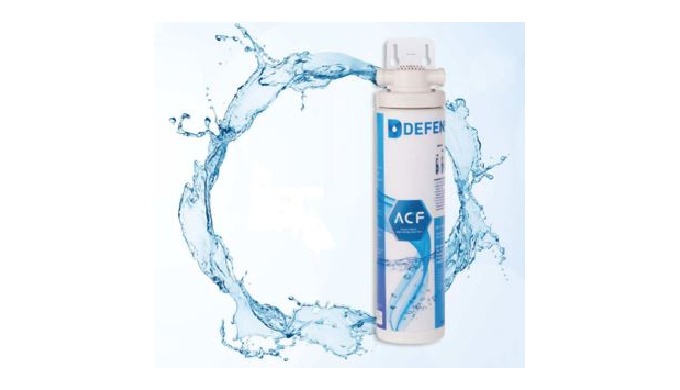 [ACF water filter] Under-sink Water Purification Filter

An abbreviation of "Activated Carbon Fiber", ACF is porous carbon fiber with high adsorption capacity that activates minute organic fibers to develop multiple micropores.

Over 10 times better than existing carbon filters in adsorption capacity for resid
Description of the Product
[ACF water filter] Under-sink Water Purification Filter

An abbreviation of "Activated Carbon Fiber", ACF is porous carbon fiber with high adsorption capacity that activates minute organic fibers to develop multiple micropores.

Over 10 times better than existing carbon filters in adsorption capacity for residual chlorine removal and over 100 times faster in adsorption speed.

ACF filter is a nano-carbon filter with a micropore size of 1.8nm and has a lifespan of twelve months.
Price of the Product
Price not indicated
Characteristics of the Product
Type

Water Purification Filter

Model

ACF water filter

Dimension

90 * 110 * 390mm

Brand

DEFENSE

Certification

FDA
I want to get more details about the product
Company catalogues - CT&S CO., LTD