Chalk Case for 5 pcs/1EA
- Product
Gyeonggi-do -
South Korea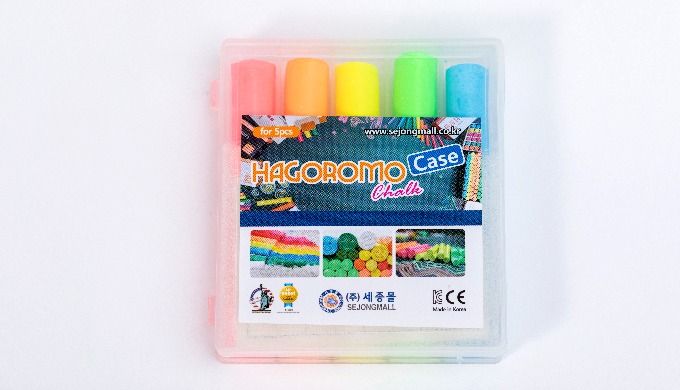 ▶ A chalk case that can hold 5 pcs of HAGOROMO chalk. It is highly portable due to its small size. (80*90*40)
▶ A sponge is included for chalk protection and a small paper to write timetable for classes.
▶ 1 MIDDLE BOX consists of 10EA.

HAGOROMO Chalk Case
HAGOROMO Chalk Case is specialized for HAGORO
Description of the Product
▶ A chalk case that can hold 5 pcs of HAGOROMO chalk. It is highly portable due to its small size. (80*90*40)
▶ A sponge is included for chalk protection and a small paper to write timetable for classes.
▶ 1 MIDDLE BOX consists of 10EA.

HAGOROMO Chalk Case
HAGOROMO Chalk Case is specialized for HAGOROMO Calcium Carbonate Chalk which is a chalk of 1.1~1.2 cm diameter.
Price of the Product
Price not indicated
Characteristics of the Product
Brand

HAGOROMO

Origin

Republic of Korea
Category of the Product