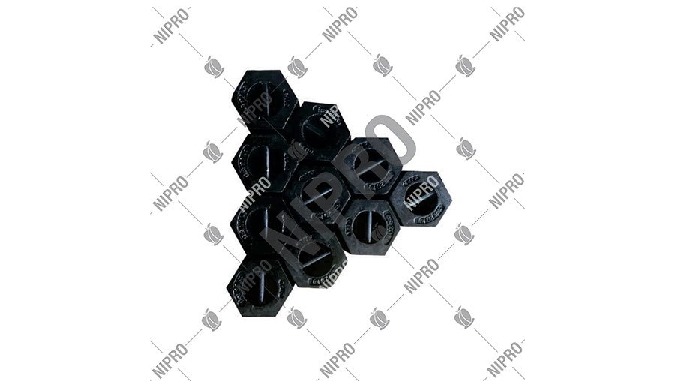 Material: Cast Iron
Weight: 20 Kg
Shape: Hexagonal
Color: Black
Brand: Nipro
Casting Method: Sand Casting

We are one of the leading Manufacturer who supply Cast Iron Testing Weights in bulk quantity. These calibrated test weights are used to check any kind of weighing instrument for maintaining accurac
Description of the Product

Material: Cast Iron
Weight: 20 Kg
Shape: Hexagonal
Color: Black
Brand: Nipro
Casting Method: Sand Casting

We are one of the leading Manufacturer who supply Cast Iron Testing Weights in bulk quantity. These calibrated test weights are used to check any kind of weighing instrument for maintaining accuracy rlevel of the equipment.

These test weights are especially used for calibrating, Electronic Weighbridges, Tank, Silo & all kinds of Weighing scales.
Price of the Product
Price on request
Category of the Product