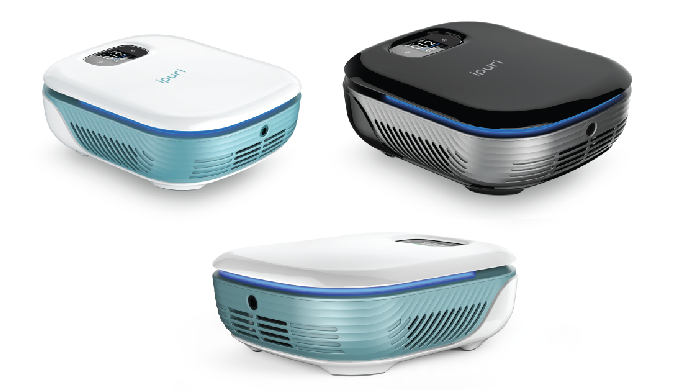 CAR AIR PURIFIER│Iprui A1

-You can use ipuri A1 in vehicles as well as home.
The 31m 3/h of CADR(Clean air delivery rate) will show incredible performance.
-in LCE indicator will let you know all information including current air condtion.
*H13 HEPA + N29 Copper filter
-Remove Ultra fine dust 99
Description of the Product
CAR AIR PURIFIER│Iprui A1

-You can use ipuri A1 in vehicles as well as home.
The 31m 3/h of CADR(Clean air delivery rate) will show incredible performance.
-in LCE indicator will let you know all information including current air condtion.
*H13 HEPA + N29 Copper filter
-Remove Ultra fine dust 99.9% with H13 grade HEPA Filter. Also, the N29 copper filter will eliminate 99% of Germs, Bacteria and Virus.
*100% made in Korea.
-We are breathing 24/7.

We have to consider safety and reliability when we select air purifiers. ipuri's all air purifiers are developing, designing and manufacturing in Korea 100% with a lots of domesitc and overseas certifications.
Price of the Product
Price not indicated
Category of the Product
I want to get more details about the product
Company catalogues - Honey IT INC

Honey IT Inc_ZNIE (English)
28 pages

honeyit catalog_eng_optimized (English)
8 pages