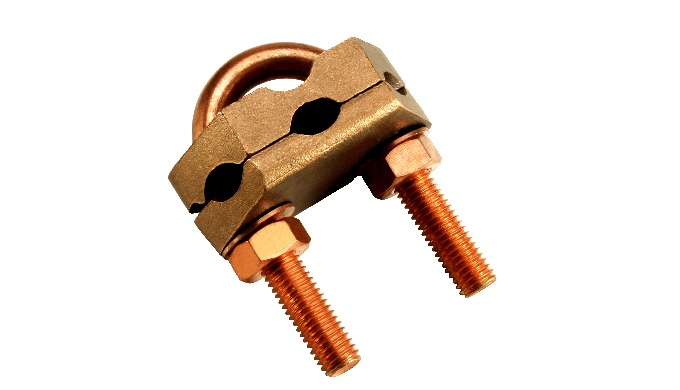 GUV clamps are suitable for connecting copper or copper-clad steel grounding conductor to ground rod, pipe or rebar. It is excellent for connecting multiple electrodes with a single cable as in substation grounding. GUV body components are cast from copper alloy and U-bolts are stainless steel. It is specially designed spacer provides proper alignm
Our recommended products and services
Description of the Product
GUV clamps are suitable for connecting copper or copper-clad steel grounding conductor to ground rod, pipe or rebar. It is excellent for connecting multiple electrodes with a single cable as in substation grounding. GUV body components are cast from copper alloy and U-bolts are stainless steel. It is specially designed spacer provides proper alignment between cable and electrode and affords more positive contact area.
Price of the Product
Price on request
Characteristics of the Product
Dimension

3/8" upto 4"

Origin

INDIA
Technical Details
Suitable for use with IPS pipe size from 3/8" upto 4"
Category of the Product