What's new on the B2B Market?
The Canton Fair exhibition was held for the first time in 1957, and is the world's oldest and largest exhibition in China. Being the largest in China, many visitors came to the exhibition, and many people visited the Tendo cutter booth.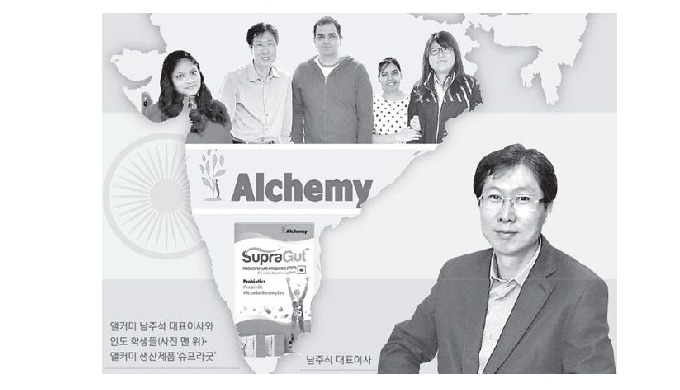 Apr 30 2018
Press release
Date: 30 April, 2018 3:00 PM
Alchemy exported probiotic (lactic acid bacteria) products to the Indian market in the first year of its establishment and conducted interviews. Mr. Nam, who was a joint professor of medicinal medicine for 10 years, sent a long-term medication to Indian professors several years ago in India, which led to the founding of Alchemy.

When he heard that it was difficult to directly obtain medicines for gastrointestinal disorders caused by the supply system of medicines in India, Mr. Nam started to take interest in advanced functional foods. SupraGut, which was first produced in January 2017, is supplied by OEM method from Hongcheon Bifidor, which produces lactic acid bacteria for children, bifidus lactic acid bacterium for children, and added as a supplementary ingredient, vitamin mixture (vitamin C, B1, B2, B6) . In addition, it produced a granule stick type product that added Indian flavor and aroma rather than a high-cost capsular lactobacillus. The Supra Good manufactured from January has exported $ 57,000 to India in March .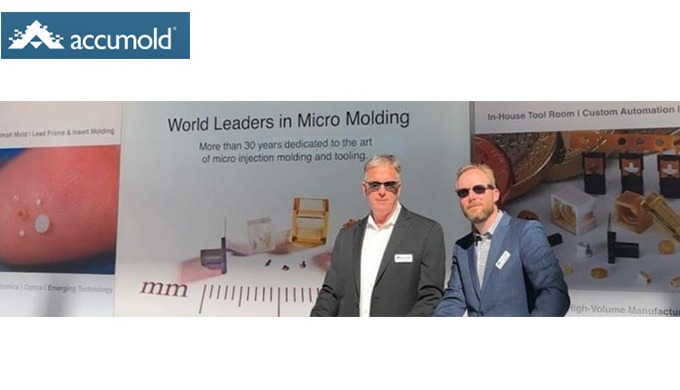 ANKENY, Iowa – Baseball season is just days away, but the Accumold marketing team is ready for a medical and wearable technology triple play of its own in with three trade shows in Berlin, Boston and Stuttgart at Wearable
Europe 2018
,
Medtec Europe 2018
in Messe Stuttgart, Germany from April 17-19 and
BIOMEDevice Boston
on April 18-19.
"We'll cover all the bases with three separate teams, but we'll be at full strength when it comes to telling the Accumold story of our unique micro-molding capabilities, innovative engineering technology and exceptional customer care. It's a winning pitch for companies in the wearable technology and med-tech sectors that want to reach that next level of innovation," said Aaron Johnson, Vice President of Marketing and Customer Strategy.
Wearable Europe will focus on wearable technologies and applications and their progress toward commercialization. Its conference program will consist of more than 250 speakers, including 50 experts specifically covering wearable technology.
Medtec Europe is considered to be the continent's preeminent medical technology gathering, showcasing key trends and insights across the entire supply chain of the medical technology industry. The annual event "brings together companies in the medical device supply chain to share ideas, meet partners, and discover, experience and source products and services from all stages of production in order to create the next generation of medical devices," according to its organizers.
Accumold Sales and Communications Teams Heads To Boston
BIOMEDevice Boston brings together more than 450 leading suppliers with 4,500-plus medical technology engineers and executives to discuss the full spectrum of med-tech manufacturing.
"New England is a medical technology powerhouse that's churning out some of the latest innovations in new materials, intelligent sensors, testing solutions, components and just about anything else in the sector," Johnson said. "It's always fascinating to see what's going on at BIOMEDevice Boston because we typically see opportunities where Accumold can help take concepts off the drawing board and into the marketplace."
Back to top