Contact - THERMOCOMPACT
181 RTE DES SARVES
74370 EPAGNY METZ-TESSY
France
Send a message - THERMOCOMPACT
Legal information - THERMOCOMPACT
| | |
| --- | --- |
| Nature | Head Office - Factory |
| Year established | 1995 |
| Legal form | SAS, société par actions simplifiée |
| Describe your Company and attract Business opportunities (NAF08) | Treatment and coating of metals (2561Z) |
| Corporate capital | 5,142,852 EUR |
| SIREN | 403 038 037 |
| SIRET (Siège) | 403 038 037 00012 |
| VAT no | FR05 403038037 |
| No employees (address) | 100-249 Employees |
| No employees | 100-249 Employees |
| Kompass ID? | FR1020790 |
| Kompass member for | + 7 years |
| Membership | Booster |
Presentation - THERMOCOMPACT
Company specialized in surface coating with precious metals and nickel, by processes of electrolytics and chemical and thermo chemical treatments for sectors of the electrical connectors, automotive, aerospace, aeronautics, mechanical industry... Coatings on all substrates conductors (copper, brass, steel, stainless steel, titanium, aluminum, invar, nickel chemical ). Certified : ISO 9001, ISO 14001 and EN 9100 (Aerospace). Several innovations :
Mass selective gold plated treatment for connector technology , medium and large batch production on screw-machined parts;
Gold coatings : pure gold coating, gold cobalt coating, gold-nickel coating, palladium-nickel coating with gold finishing
Metallizing polymers type ULTEM, PEEK and coming from additive manufacturing
Hard silver plating (bulk or rack) for connectors of electric vehicule
Chemical treatments : low, medium and high phosphorus chemical nickel plating, PFTE chemical nickel plating, chemical copper plating
Thermic and thermo chemical treatments like quenching, tempering, annealing, stabilizations, nitridation, denitridation, hard chrome treatment, embossing..
Company catalogues - THERMOCOMPACT

Presentation : full range of solutions Surface coating by Thermocompact (English)
4 pages
Company's Videos - THERMOCOMPACT
General Information - THERMOCOMPACT
Certifications
| | |
| --- | --- |
| Type: | BVQI ISO 9002 |
| Number | 48423 |
Export area
Asia-Pacific, North America, West. Europe
China, Spain, Switzerland, Germany, Italy, United Kingdom, United States, Taiwan, Japan, Belgium
M Philippe Descaillot
MD/Chief Operating Officer (Directeur général)
M. Franck Serzins
Commercial Director/Manager (Responsable Commercial Activité Revêtement de Surface)
M. Jean-Jacques Mathex
Industrial Director/Manager (Responsable Industriel Activité Revêtement de Surface)
M. Jean-Luc Lansard
R & D Director/Manager (Responsable de la Recherche et Développement (Technique))
M. Vincent Pigelet
Admin/Finance Director/Manager (Directeur Financier)
Participation - THERMOCOMPACT
Shareholders
| | |
| --- | --- |
| ADVANCED CASTING ASIA LTD LIABILITY COMPANY | 100 % |
| HI TECH WIRES ASIA | 99.97 % |
| T.S.D.M. | 85 % |
| INNOV WIRE TECHNOLOGY | 50.1 % |
News - THERMOCOMPACT
New service
THERMAL AND THERMOCHEMICAL TREATMENTS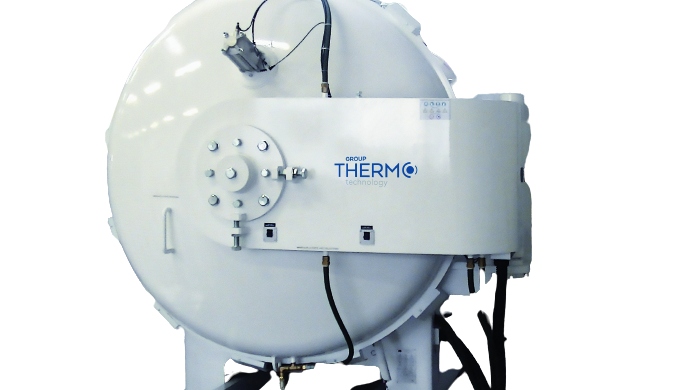 Date: 1 January, 2021 5:02 PM
Thermocompact's service offer is extended to thermal and thermochemical treatments: they increase the service life, the mechanical potential, and the resistance of high-tech parts subjected to extreme conditions during their use. Our specialists carry out thermal and thermochemical treatments adapted to each need: hardening process, quenching, tempering, annealing, overhardering, nitriding, denitriding, chrome plating, etc. in optimal conditions of quality and delivery, in our factory 4.0. For more information on our extended range of thermal and thermochemical treatments, and a personalized quote contact David Poirier (contact details on our website)
Opening hours - THERMOCOMPACT
Key figures - THERMOCOMPACT
Turnover
Operating income
Net profit
Activities - THERMOCOMPACT
Producer
Distributor
Service provider
Main activities within the Kompass classification
Other classifications (for some countries)
NAF Rev.2 (FR 2008) : Treatment and coating of metals (2561Z)
NACE Rev.2 (EU 2008) : Treatment and coating of metals (2561)
ISIC 4 (WORLD) : Treatment and coating of metals; machining (2592)
Secondary activities within the Kompass classification