New service
Expansion of R&D Centre of India Glycols Limited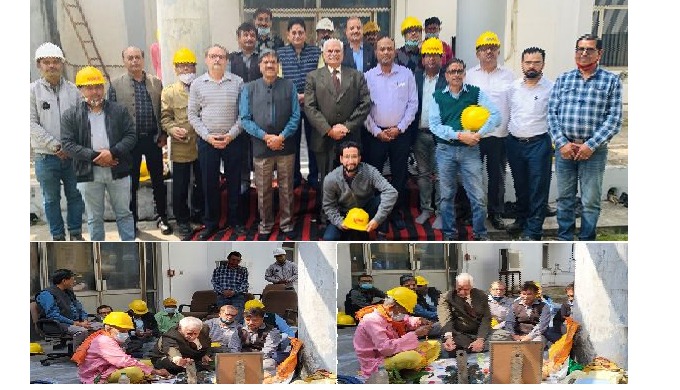 Start date: 8 March, 2022 7:33 AM
End date: 8 March, 2023 7:33 AM
Expansion of R&D Centre of India Glycols Limited
India Glycols Limited has been known for being the one of its kind company in world manufacturing renewable chemicals derived from Agri-waste for the last ~4 decades, thereby, reducing the carbon emission of millions of Tons CO2 every year. It has several firsts to its credits; first company in world to exploit sugarcane molasses to manufacture:
a) Bio-Glycols
b) Bio-Ethylene Oxide and derivatives
c) Glycol ethers and its derivatives

Recently, purple surfactants from smart alcohol were produced for the first time in world to ensure Net Zero.

India Glycols Limited has been an innovation-driven company having their R&D Centre duly recognized by DSIR, Govt. of India. In order to expand the scope of R&D to ensure sustained growth while designing products and process technologies for chemicals with minimum carbon foot-print, the company plans to invest in this. For this purpose, a Ground-Breaking ceremony was held on March 3, 2022 in order to create state-of-the-art center for conducting Research and Innovation for novel and unique products and process. The new areas of research would be in line with the chemical Industry trends and Govt. Policies for products such as:
a) Bio-specialties from renewable as well carbon-smart resources
b) Chemicals from waste and
c) Green solvents and performance chemicals.