Contact - India Glycols Limited
2B, Sector-126
Gautam Budh Nagar
Noida 201304
India
Latest products added India Glycols Limited
Additional information
Legal information - India Glycols Limited
| | |
| --- | --- |
| Nature | Headquarters |
| Year established | 1983 |
| Legal form | Limited Company |
| Activity | |
| Corporate capital | 450,000,000 INR |
| Co.Registration No. | L24111UR1983PLC009097 |
| No employees (address) | Not declared |
| No employees | Not declared |
Presentation - India Glycols Limited
India Glycols
holds the distinction of being the only green petrochemical company of its kind & it's one of the leading manufacturers & exporter of glycols, ethoxylates and PEGs, performance chemicals, glycol ethers and acetates, natural gums and potable alcohol. Green technology based fuels, fertilizers, fertilisers, consumer goods, specialty and performance chemicals and natural gums, spirits, industrial gases, sugar, and nutraceuticals (meg / deg / teg in bulk quantity, polyethylene glycols, fatty alcohol ethoxylates, fatty acid ethoxylates, fatty amine ethoxylates, alkyl phenol ethoxylates, castor / natural oil ethoxylates, phytochemicals / nutraceuticals, eo / po co-polymers, polysorbates, glycol ethers and acetates, brake fluids and anti freeze coolant, performance chemicals, natural gums, extra neutral alcohol, indian-made foreign liquor (imfl). Our continued emphasis on superior quality, through the latest technologies available worldwide.
Products : Chemicals : India Glycols' chemicals division has integrated state-of-the-art technology with its captive feedstock of raw materials to manufacture chemicals in a cost-efficient and environmentally responsible manner. Constant innovation and a passion to consistently provide quality products have helped the company to establish itself as a market leader in a number of segments in the chemicals industry. IGL's plants are ISO 9001:2008, ISO 14001:2004, and OHSAS 18001:2007 certified.
Sub divisions -
IGL's chemicals division manufactures various product groups under the following sub divisions:
Ethylene glycols (MEG, DEG and TEG) ,
Ethoxylates and polyethylene glycols (PEG) ,
Glycol ethers and acetates ,
Performance chemicals
Industrial gases :
Cryogenic gases
India Glycols manufactures 24,000MTPA of liquid oxygen including medical oxygen, 1,600MTPA of liquid nitrogen and 3,300MTPA of liquid argon. The cryogenic gases are produced using pioneering air separation technology and are supplied to customers in India in the private and public sectors.
These gases find applications in various industries :
Liquid Oxygen
,
Liquid Argon
,
Liquid Nitrogen
,
Liquid Carbon Dioxide
,
IGL Steri-gas ETO (Ethylene Oxide & Carbon Dioxide Gas Mixtures)
Natural gums :
Natural Gums Division (NGD)
manufacturing & supplying Guar Gum and other hydrocolloids products is one of the business verticals of industry conglomerate -
India Glycols Limited
, a green technology based bulk specialty and performance chemicals company serving mankind since 1983.
The company is synonymous to
Green Chemical Supplier
, the only one of its kind in the world.
The NGD operation was started in year 2001. In our endeavor, we have been supplying Guar Gum, natural gums products to customers globally. The large clienteles appreciate our products for consistent premium quality products supplies.
Prominent features of
Natural Gums Division
:
NGD has five manufacturing facilities catering to varied industrial requirements viz. Food, Textile, Fast Hydrating Guar for Oil & Gas, Industrial e.g. cosmetics, mining and specialty PO derivatized guar.
The consolidated installed production capacity is in excess of 45000 MT per annum and for derivatized specialty products 3000 MT per annum.
The manufacturing facilities are located in KASHIPUR, the terrain of Himalayas.
The manufacturing is done under stringent quality control environ having ISO and other compliance certifications.
The in-house laboratory and state-of-art R&D Centre are equipped with sophisticated & advanced equipment to take care of all quality aspects and Customer Specific Product Customization.
The laboratory is certified by Government of India, NABL – accreditation agency.
The operations at all the plants are closely monitored through distributed control system (DCS) which facilitate a high degree of control over quality of products.
Operations and quality assurances, backward and forward supply chain management are taken care of by highly skilled professionals in respective fields.
Company owned and operated inland container freight station, directly connected from factory to Port. The container's inland transit time is tremendously reduced.
Guar – Plant, Seeds, Splits, Powders :
FOOD Quality : IGGUAR FG High Viscosity Guar - Application : Frozen Foods, Ice Cream, Cakes, Noodles, Sauces.
IGGUAR FG Medium Viscosity Guar - Application : Bakery, Beverages, soups, gravies, and Confectionery Products.
IGGUAR FG Ultra low Viscosity Guar - Application : Juices, Liquid Food Products.
Odourless / Tasteless Guar - Application : Juices, Liquid Food Products.
COSMETICS / PERSONAL CARE INDUSTRY - Cationic Guar , Hydroxypropyl Guar - Application : Shampoo, toiletries
OIL & GAS Applications - INCOL-FHG, INCOL-CMHPG, INCOL-HPG
Application : Acts as viscosifiers with application of aqueous system. Used for preparation of diesel slurry, fracking processes, cross-linking agent, deep oil well drilling, enhanced oil recovery, plugging holes and pour point depressants etc.
MINING INDUSTRY - Straight & Modified Guar - Application : Concentration of ores, coal mining and coal slurry - flowing aid, flocculation and better recovery, stick explosives, blasting slurries and water control and gelling agent.
PAPER INDUSTRY - Modified Guar - Application : Used for improving sheet formation, increasing bursting & fold strength and to get a better finish.
CONSTRUCTION - Hydroxypropyl Guar - Application : Water Retentive Agent and Thickener / Stabilizer.
PAINTS - Hydroxypropyl Gua - Application : Viscosifier as well as binder.
COATINGS - Hydroxypropyl Guar - Application : Viscosifier as well as binder.
PROPYLENE OXIDE Guar Derivatives - INCOL – CMHPG, INCOL – HPG - Application : Customer specific application.
TEXTILE Printing Thickeners :
INCOTEX PS SERIES - Application : Depolymerized Guar with high purity for silk printing with dyes other than reactive, polyester fabric printing with disperse, acrylic fabric with acid dyes.
INCOTEX CMT SERIES - Application : Carboxymethyl tamarind kernel powder for polyester with disperse dyes etc.
INCOTEX CS SERIES - Modified, non-ionic tamarind kernel powder for polyester, mainly discharge, style of printing.
INCOTEX AH SERIES - Modified Guar for acrylic carpet & blanket printing and dyeing.
INCOTEX BL SERIES - Blended product for selected type printing.
INCOTEX PO SERIES - Selected type printing e.g. fine silk printing.
Connect : Landline - 0120 3090100, 200 - Email id: naturalgums@indiaglycols.com
Ennature Biopharma - Ennature Biopharma specialises in the development and manufacture of natural active pharmaceutical ingredients (APIs), nutraceuticals, natural food colours, standardised herbal extracts and spice extracts for the beverage, dietary supplement, functional food, pharmaceutical and cosmeceutical industries.
The division uses state-of-the-art, non-toxic, high-selectivity super critical fluid extraction (SCFE) technology to produce superior quality extracts.
The manufacturing facilities are kosher compliant, Current Good Manufacturing Practice (cGMP) certified and have been awarded a drug license from the Indian FDA. IGL has also received accreditation from the Indian Spices Board and is a member of Pharmexcil and Shellac.
Shakumbari Sugar - Products : Sugar : The company produces white crystal sugar in large, medium and small grain sizes. Higher grades – L-31, L-30, M-31 and M-30 – are also produced.
Molasses : Molasses is a by-product of the sugar manufacturing process and is one of the raw materials used in the company's alcohol production.
As such, the molasses produced at SSAIL is distributed to the distillery at SSAIL, Todarpur, and other units of IGL. The company also sells molasses as per government policy from time to time.
Bagasse : Bagasse, another by-product, finds use as fuel for power and steam generation. Utilising this resource, the SSAIL sugar plant is completely self-sufficient in its power generation requirements during season and off-season periods.
Alcohol : The company has an installed distillery at SSAIL, Todarpur, with an annual licensed capacity of 12,000 kilolitres.
Ethanol : Ethanol is also produced and supplied to various oil refineries (Indian Oil Corporation and Bharat Petroleum) for mixing with petrol that is supplied in the open market.
Organic fertiliser : Spent wash generated at the distillery is mixed with press mud (waste material) generated at the company's sugar plant to produce an organic fertiliser. A bio-compost plant has been installed at the Todarpur facility and the product is sold to farmers and organisations as fertiliser for cane and other crops.
Spirits : The spirits division of IGL commenced operations in 2002. In a short span, it has successfully achieved market penetration across the northern and southern parts of India.The company has a strong presence in the semi premium, regular and prestige segments within the whisky, rum, brandy, vodka and gin product categories.
India Glycols Limited holds the distinction of being the only green petrochemical company of its kind and is the first and only in the world to have commercialized the production of ethylene oxide, its derivatives and glycols from renewable agricultural resources, namely molasses or sugar cane.
A socially and environmentally responsible company, IGL makes each and every product by keeping the planet's health in mind.
The company is committed to be one of the most respected and innovative manufacturers of internationally sustainable products derived from natural, green or renewable resources, which add value and continuous growth to all stakeholders, to the society, and to the planet at large.
To do this, the company has implemented several green methodologies, including:
 New solutions and products made via the green route, i.e. from raw materials from renewable resources.
 Novel technologies, including super critical technology for nutraceuticals where carbon dioxide is used as a green solvent during extraction processes.
 Product toxicity, wastes and emissions during manufacture. Even the administrative processes are green, where IGL has adopted SAP ERP solutions to achieve paperless work and minimize time frames and paper usage. IGL is doing every bit it can to ensure a sustainable future for generations to come.
Subsidiaries:
Shakumbari Sugar
IGLChem International, Singapore
IGLChem International, USA
Division:
Chemicals Division
Industrial Gases Division
Ennature Biopharma Division
Natural Gums Division
Spirits Division
Company catalogues - India Glycols Limited
Company's Videos - India Glycols Limited
General Information - India Glycols Limited
Associations
Basic Chemicals, Cosmetics & Dyes Export Promotion Council
Certifications
| | |
| --- | --- |
| Type: | ISO 50000 |
| Type: | OHSAS 18001 : 2007 |
| Type: | ISO 22000 |
| Type: | SA 8000 |
| Type: | ISO 9001 : 2008 |
| Type: | ISO 14001 : 2004 |
| Type: | FSSC 22000 |
Banks
State Bank of India, State Bank of Patiala, State Bank of Hyderabad, State Bank of Travancore, State Bank of Bikaner and Jaipur, Axis Bank, Punjab National Bank, Union Bank of India, IDBI Bank Limited State Bank of India,State Bank of Patiala,State Bank of Hyderabad,State Bank of Travancore,State Bank of Bikaner and Jaipur,Axis Bank,Punjab National Bank,Union Bank of India,IDBI Bank Limited
Export area
Asia-Pacific, North America, Africa, Middle East, South America, West. Europe, Worldwide, Central/East Europe, Central Asia, Central America
China, Taiwan, South Korea, Indonesia, United States, Afghanistan, Australia, Austria, Bahrain, Bangladesh, Belarus, Bhutan, Brazil, Canada, Egypt, France, Finland, Germany, Hungary, Iran, Iraq, Israel, Italy, Japan, Kenya, Kuwait, Malaysia, Mexico, Mozambique, Nepal, Netherlands, New Zealand, Philippines, Poland, Qatar, Russian Federation, Saudi Arabia, Singapore, Slovakia, Slovenia, South Africa, Spain, Sri Lanka, Sweden, Switzerland, Thailand, Tunisia, Turkey, Ukraine, Uganda, United Arab Emirates, United Kingdom, Uruguay, Uzbekistan, Viet Nam, Yemen, Zambia, Zimbabwe
Brands - India Glycols Limited
Mr Uma Shankar Bhartia
Chairman & Managing Director
Ms. Jayshree Bhartia
Director
Mr Pradip Kumar Khaitan
Director
Mr. Jagmohan Nandlal Kejriwal
Director
Mr. Ravi Jhunjhunwala
Director
Mr. Jitender Balakrishnan
Director
Mr. Sajeve Bhushan Deora
Director
Mr Avikram Ganguly
Head Sales FMCG (Sanitizer)
Mr Rajesh Marwaha
Head International Business
News - India Glycols Limited
New product
Introducing world's first yarn and fabric using recycled carbon emissions.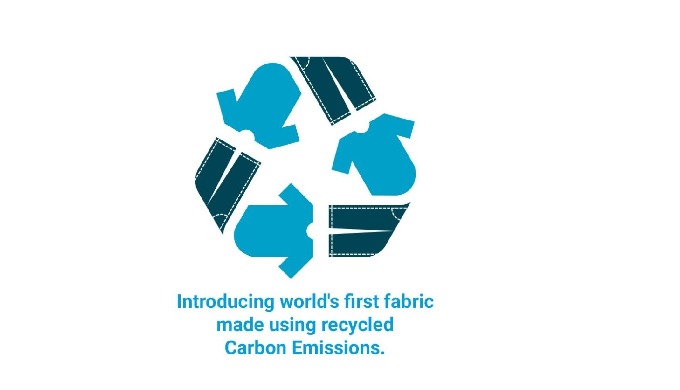 Date: 1 October, 2021 6:14 AM
End: 31 May, 2022 6:14 AM
LanzaTech - a Biotechnology company, along with Lululemon athletica inc. - an athletic apparel company, have partnered with us (IGL) to create the world's first yarn and fabric using recycled carbon emissions that would otherwise be emitted in the atmosphere as pollution.

This innovation, along with many others, can absolutely transform the global apparel industry.
New product
joint venture for renewable ethylene oxide (EO) derivatives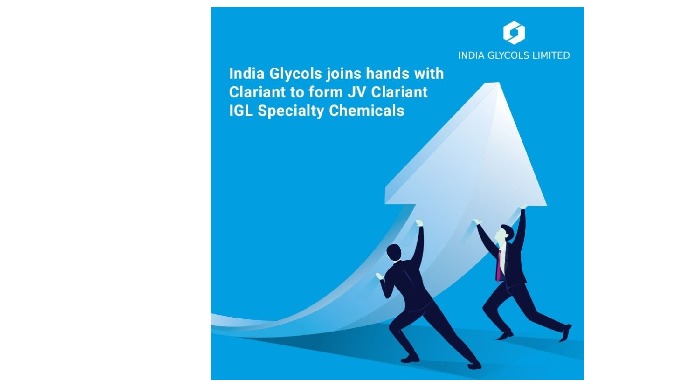 Date: 1 October, 2021 6:14 AM
End: 28 February, 2022 6:14 AM
IGL completed the creation of their joint venture for renewable ethylene oxide (EO) derivatives after receiving all necessary regulatory approvals. The JV's production facilities in India will supply to local and global markets, creating one of the largest Green-focused specialty chemicals (EO Derivative) companies. The combining of production and distribution capacities will make this JV a leader in green ethylene oxide derivatives and become a key supplier of these renewable materials to the rapidly growing consumer care market in India and her neighboring countries.
Location - India Glycols Limited
Activities - India Glycols Limited
Producer
Distributor
Service provider
Main activities within the Kompass classification
Secondary activities within the Kompass classification