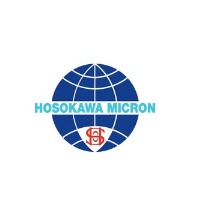 Hosokawa Micron Ltd
Contact - Hosokawa Micron Ltd
Rivington Road
Whitehouse Industrial Estate
Runcorn Cheshire WA7 3DS
United Kingdom
Send a message - Hosokawa Micron Ltd
Legal information - Hosokawa Micron Ltd
| | |
| --- | --- |
| Nature | Head Office |
| Year established | 1964 |
| Describe your Company and attract Business opportunities (SIC07) | Other business support service activities n.e.c. (82990) |
| Registration no | 00823762 |
| No employees | 50-99 Employees |
| Kompass ID? | GB80161524 |
| Kompass member for | + 6 years |
| Membership | Booster International |
Presentation - Hosokawa Micron Ltd
Hosokawa Micron Ltd is your single source for integrated powder processing systems and containment solutions. Our core products and services include particle design for nano technology, size reduction equipment, mixing systems and drying equipment, air classification and compaction technology. Furthermore Hosokawa's comprehensive range of containment solutions including gloveboxes and down flow booth caters for every requirement.
Hosokawa Micron now offer a new performance improvement service which is an on line health check for plant and process for new and existing systems which can pay for itself.
We also have an in house test centre offering flexible multi-stage toll processing options from single stage production to integrated milling and mixing classification. With over 500 machines available we have industrial experience in many industries including pharmaceutical, chemical and food.
Process Technologies for Tomorrow.
Hosokawa Micron Ltd specialise in powder and particle processing, micro nano technology, hygienic filling and weighing, high containment and plastics processing equipment, for a wide range of industries including chemicals, food, pharmaceuticals, minerals, toners, metal powders, pigment, powder coatings and ceramics.
Our machine technologies include mixing and drying, wet and dry size reduction equipment ranging from micronisers to granulators, agglomeration and compaction, air classification and sieving, high containment isolators/downflow booths and hygienic filling and weighing systems. With our technical expertise and knowledge, we can provide a full design, build, installation, commissioning and after-sales service for single machine supply, to typical projects ranging from small R&D/pilot plant packages to full turnkey installations backed by the global resources of the Hosokawa Micron Group.
Hosokawa Micron Ltd specialise in powder and particle processing, micro nano technology, hygienic filling and weighing, high containment and plastics processing equipment, for a wide range of industries including chemicals, food, pharmaceuticals, minerals, toners, metal powders, pigment, powder coatings and ceramics.
Key phrase:
Angle Disintegrator
Key phrase:
Dispersitron
Key phrase:
Down flow Booths
Key phrase:
Drum Handling Equipment
Key phrase:
Food Pulveriser Machines
Key phrase:
Filling & Weighing Systems
Key phrase:
Flexible Compact Isolators
Key phrase:
Isolators
Key phrase:
Gloveboxes
Key phrase:
Laminar Flow Cabinets
Key phrase:
Mixers Industrial
Key phrase:
Blenders Industrial
Key phrase:
Rubber Choppers
Key phrase:
Powder Processing
Key phrase:
Particle Processing
Key phrase:
Micro Nano Technology
Key phrase:
Hygienic Filling and Weighing
Key phrase:
Mixing and Drying Equipment
Key phrase:
Micronisers
Key phrase:
Granulators
Key phrase:
Agglomeration and Compaction
Key phrase:
Air classification and sieving
News - Hosokawa Micron Ltd
Previous news
Other

Protecting Downflow Booth Performance for Safe Operation

Date:

Contact details info@hmluk.hosokawa.com

In the pharmaceutical industry the downflow booth is one of the most widely recognised means to protect workers when handling dusty materials or undertaking activities that generate airborne particles. Keeping workers safe from dusts and fumes that can damage their health is a legal requirement under Health and Safety at Work, COSHH regulations across all industries and the user friendly working environment offered by downflow booths as an alternative to cumbersome PPE, combined with the high levels of protection they can afford, has led to the adoption of this clean air technology across chemical, food, healthcare and other industries.

Matt Wilby, Maintenance and Commissioning Engineer at process containment specialist, Hosokawa Micron Ltd says, 'However downflow booths can only fully protect those working in them if they are regularly monitored, inspected and maintained to preserve their installation performance levels and comply with safety regulations.

Monitor

Routine monitoring demonstrates the unit is performing to established, safe, commissioned standards. It provides invaluable historical data and enables prompt remedial action if required and forms an inclusive part of a scheduled programme designed to spot and handle deviations that may place operators at risk.

Daily visual checks such as checking for panel damage and failed lighting are a start point and can be done by the operator, who probably knows the unit better than anyone.

Further routine checks should be carried out by a trained and competent technicians and include:

Checking manometer readings are in the correct range
Static pressure readings
Checking there is no visible leakage
Filter system check

Keeping records is crucial in demonstrating that the system performs as it was designed. Failures detected or deviations identified should be logged, reported and acted upon.

Training of your maintenance team will be offered by your downflow booth manufacturer at equipment handover. Training should be geared to the performance levels, activities undertaken within the booth and tailored to accommodate specialist maintenance operations outside your in-house capability and scope.

Inspection

'Run to fail' is not an option with downflow booths and in order to maintain its performance a series of inspections or tests should be carried out by trained engineers at specified intervals determined at commissioning stage and detailed within your service manual for each downflow unit. Matt explains, 'Qualified external engineers may be required to carry out these test, many of which require local isolation and specialist equipment including the wearing of PPE as Operator Exposure Levels may be compromised.'

Smoke tests verify containment and that airflow in the booth is flowing in the right direction and that it is not compromised by the placement of equipment and that smoke remains within the safe work line and none flows into the outside area which would indicate a risk to those in adjacent work zones and potential product contamination.

Where cleanroom or controlled area classification verification is required in accordance with BS EN ISO 14644-1:1999 airborne particle count testing is required. This is undertaken using light scattering instruments to determine clean zone cleanliness.

DOP testing of HEPA filters forms a part of the regulatory requirements and should be carried out by experts to ensure reliability. This test determines if your filters are performing to the standards acceptable for your operations. The test provides assurances for all parts of the filter including the seals and the housing. The statutory requirement for testing intervals is 14 months with the test carried out in accordance with BS EN ISO 14644-3:2005 or PD 6609:2007 by test engineers capable of identifying and resolving leakage problems.

Service and Maintenance

'A planned maintenance programme prevents equipment failure and production interruption whilst keeping your downflow booth safe to use. We recommend companies look at packages from OEMs which offer scheduled visits to undertake a full range of checks and tests to industry standards as well as full IQ/OQ recertification of your system. Compliance documentation provision is also an advisable option.

Service intervals should be recommended by manufacturers, take into account HSE guidelines, how your downflow booth is used, how much product passes through it and help determine the framework for a preventative and predictive maintenance schedule to meet your H&S obligations. For example a downflow booth operating on a 24/7, three shift dispensing line will require more frequent servicing than a booth which handles a few sample tests per week. Any remedial work deemed necessary would be carried out at this point by the service provider – including filter replacement.' explains Matt.

Spares, Replacement Parts and Upgrades

'Manufacturers are able to help you manage your stock of spare parts to ensure minimal downtime and optimum performance of your downflow booth. At Hosokawa we offer a range of upgrades to lighting, containment screens, cooling packages etc. that can extend the operational life of your booth as your requirements change.'

Matt concludes, 'Whist alarms and reports highlighting abnormal operations will be provided by your booth management system, the responsibility for compliance with regular Health and Safety audits remains with the company operating the booth. If something is not working as it should do not wait for a scheduled service call or H&S audit. Contact your maintenance service provider immediately. Never let the problem escalate.'

Press release

Simply a Better Downflow Booth Option

Date:

Contact details info@hmluk.hosokawa.com

A downflow booth design standard for companies seeking affordable downflow booth options that don't break the bank but which still retain the high levels of containment and personnel protection is proving popular across a range of processing industries. Customers say the performance is what they would expect from a more expensive booth.
'We haven't cut corners in any way,' says Hosokawa Micron Product Manager, Carl Emsley, 'we've just developed a smarter design that is already proving popular with those customers who want multiple booths and those using downflow containment facilities for the first time. Our Downflow Booth design is capable of achieving OELs <1µg/m3,, subject to use of high containment screen and standard operating procedures.'
The Downflow Booth is suitable for handling powders or liquids and with a full, front opening retractable roller door is suitable for storage as well as multiple dispensing activities.
Designed for ease of installation and flexibility of operation the new Downflow Booth is 'plug and play' requiring no complicated installation or qualified personnel to undertake the wiring work. By utilising EC plug fan design and technology air handling efficiencies have been achieved alongside easily adjustable fan speed control that allows for efficient air handling within the working environment.
With noise levels of sub 60dba the booth is ideal for positioning within 'quiet zones' or within multi-processing areas where high noise levels might be unacceptable.

Other

Safe Drum Handling in a Material World

Date:

Contact details info@hmluk.hosokawa.com


When speciality fabric manufacturer Vlisco approached Hosokawa Micron Ltd seeking a contained drum handling solution to provide a physical barrier between the operator and product to protect their workforce from contact with airborne, fabric dye particles, they were explicit in the challenges that needed to be met.
These including the safe handling of drums of various sizes and the de-lidding, opening and emptying of drums into a reactor vessel within a contained environment.
Hosokawa Micron engineers responded with a bespoke designed drum tipping glovebox, built around the dye reactor vessel, that met all the customer's requirements including an Operator Exposure Level of <5 µg/m³ to protect operators potentially harmful dusts.
Drums and kegs of different sizes and weights are presented to the glovebox on a roller track and manually moved into the glovebox before being connected to the drum tipper. Drums are de-lidded and bags opened before special container clamps suitable for handling a range of weights/sizes attach the drums to the lifting/tipping device. The drums are then automatically lifted, rotated and dropped onto the reactor where they are located into position to secure and reduce dust creation on discharge.
The system is operated under a nitrogen blanket to minimise dust explosion risk and is engineered for ATEX compliance with drum lifting and rotation operated by intrinsically safe air motors.
As the reactor vessel contains hydrochloric acid, special coatings are applied to the glovebox chamber and plastic parts were used to make up the filter and extraction systems utilising plastic fans, pipework and plastic coated valves and filters.
As an original and heritage textile design company, Vlisco welcomed Hosokawa's bespoke approach to providing a purpose designed containment solution that reduced both manual handling of drums and operator risk.

Michiel Soolsma, Process & Quality Engineer, Vlisco says, 'From the first contact, Hosokawa made a great impression by understanding our problems and coming up with possible solutions. Although we needed more time before starting the project, Hosokawa showed patience and assisted us when asked.
From the start to the end of the project Hosokawa showed their experience and engineered a glovebox that is operator friendly and could be integrated in our new installation.
I personally enjoyed working together with their engineers on this project with Hosokawa.'
For over 170 years, Vlisco has created more than 350,000 original textile designs. Many of these designs have become cultural treasures, bestowed with special names and meanings by the merchants of Central and West Africa.

New service

Certified Halal, Kosher and Safe Food Toll Processing



Increasing numbers of food processors are taking advantage of Hosokawa Micron's FSSC 22000 food safety management, Halal and Kosher certified toll processing service to meet demands for improved cleanliness, purity and quality in food production.
Whether companies lack capacity, need access to specific processing technology or are not certified to handle certain ingredients or processes, cleaning regimes or product segregation, Hosokawa Micron can provide the solution.
Kathryn Hipkins, Technical Centre Manager, Hosokawa Micron Ltd comments, 'We have over 50 years' experience and expertise in food processing and can meet one off or on-going requirements in critical and high purity, batch production applications. Kosher and Halal foods is processed in our toll processing facility adhering to strict procedures to deliver a range of traceable, honest and pure goods. Our ability to process goods in accordance with strict procedures is increasingly of interest to those producing goods for those with food sensitivities and is becoming more widely accepted food production practice across a range of goods.'
With a range of equipment and food technologies to hand, including mixing, milling, separation, granulation, classifying, agglomeration and pack off available Hosokawa can meet a vast range of food processing requirements tailored to meet one off or regular production needs.
'We can work with you to ensure optimum production from choice and design of powder processing and ancillary equipment, product control specifications and cleaning regimes to full batch production documentation, product quality guarantees and validation certificates and secure packaging so you can be confident in outsourcing even critical product production with Hosokawa Micron Ltd.

Other

Removing Residue from Bulk Mixers – Enhanced Dry Cleaning

When mixing bulk solids, residues can pose the threat of cross contamination or introducing product impurities so what are the options for mixer cleaning if these threats are to be avoided.

As rinsing mixer and screw with water and cleaning agents brings unwanted moisture into the system which can cause creation of lumps in the product, wet spots behind O-rings or gaskets and generate vast quantities of contaminated water or other cleaning fluids that have to be dealt with, here we consider the best dry cleaning approaches to minimise the propagation of bacteria.

Stewart Bryan, Hosokawa Micron Ltd, suggests, 'Let us firstly look at the options to reduce the cleaning effort required by reviewing the process design, the vessel used, material transfer steps and any liquid additions. It is often the case that original processes are simply repeated even though the products involved have changed thus generating your own problem. Often it is difficult to review the process without bias and you may find speaking with a powder processing specialist such as Hosokawa can help.

Secondly look at the mixer design, what are the features that will aid dry cleaning regimes for minimising cross contamination'.

Conical mixer designs, with inclined surfaces and gravity discharge leave little opportunity for powders to form residues. In the case of the Hosokawa Vrieco Nauta Conical Mixer there are no horizontal or vertical partitions or sharp corners and as few joints, flanges and seals as possible come into contact with the product eliminating the potential to harbour residue.
For restriction free discharge a central bottom outlet offers best options for complete emptying.
In a conical screw mixer opt for open screw flights.
Powders simply slide off smooth surfaces without seams so a one part mixer is ideal for dry cleaning. With these and other sanitary design features only an extremely low amount of residue (<0.05%) remains when the Vrieco Nauta mixer is emptied, minimising the risk of subsequent batch contamination

Common deposit collection zones

Zone 1 is the surfaces above the product level of the filled mixer, mainly caused by dust, dispersed by filling. This can easily be blown away by compressed air.

Zone 2 is the surface of the vessel below the filling level, in contact with the movement of powders. Addition of liquids to the mixture will increase adhesion to the mixer wall. Cleaning with a cloth may remove such residue.

Zone 3 the mixing screw and in particular the underside of the blades can be difficult to clean without brushes and friction tools to break the residue from its bond with the blade.

Whilst CIP dry cleaning of residues is both difficult and time and labour intensive Hosokawa Micron Ltd suggests a number of solutions to enhance the cleaning of conical mixers that can be applied to both dry bulk powder mixing and moist mixtures containing a small percentage of liquid.

Enhanced Mixer Dry Cleaning

A large inspection door in the vessel wall creates an opening through which the operator can easily access all surfaces to be cleaned. Areas for special cleaning consideration include screw flights and the lower surface of the screw blade. The large opening also aids visibility of areas to be cleaned. The full and correct closure of this door is a significant safety factor when the mixer is in operation.

A semi domed cover, welded to the cone, offering a large radius and no crevices in which bacteria might settle offers enhanced cleanability.

Hosokawa's Isem ball segment valve with its rounded interior surfaces reduces the possibility for material deposition to a minimum. An inspection port in the valve is available as standard. In case deposits have to be removed this can be done using special tools.

'Of course there are many, mainly wet or sticky mixing applications where dry cleaning is not an option and wet cleaning is inevitable. In the case of the example, Vrieco Nauta mixer, there are enhanced wet CIP options that are more appropriate,' explains Stewart Bryan.

New product

Hosokawa Viblette VBL-F, the New Standard for Particle Size Measurement of Cohesive Powders

The new, Hosokawa Viblette VBL-F, wet sieve analyzer is launched this month and is seen as the modern standard to replace conventional wet sieving methods in dry particle size analysis.
The simple to use Viblette VBL-F offers sieving times a third less than conventional sieving methods whilst using only 1/6th the liquid to produce accurate and reproducible particle size analysis required in quality control operations. The unit offers a 5 micron, non-filming screen wet sieving capability.
Wet sieving is an established method where cohesive or highly electrostatic powders are to be analysed and where small amounts of coarse powders are to be isolated – which is difficult to detect by laser diffraction- scattering methods or dry sieving.
Enhanced vibration allows rapid analysis and unique shower nozzles deliver effective powder wetting with little liquid waste. Liquid is sprayed through shower nozzles onto the powdery sample on the sieve. The sprinkler is rotated by liquid pressure evenly wetting the powder. The problem of fine screen filming that can occur in wet sieving is avoided using enhanced vibration force, allowing both fine particles and liquid to pass through the screen and shortening the measuring time. Manual intervention is not required during sieving.
Options are available for ultrasonic operation for high cohesive, superfine powders; for organic solvents as well as a series of control options of spray timing, flow volume, rotational speed of sprinkler, process time and vibration on/off timing.
Typical powder applications include, carbon black, calcium carbonate, graphite, silica, plastic, food, abrasives, ceramic fine powders.


Press release

Unique 5-a-day Processing

Date:

Contact details info@hmluk.hosokawa.com

Hosokawa Micron's unique Angle Disintegrator, with 5-a day, streamlined processing options is helping manufacturers of soups, purées, sauces and dressings meet the market demand for increasingly authentic and quality fruit, vegetable purées and demand for the flavours of exotic and often difficult to handle spices and fruits.
This multi-tasking machine offers 5 different processing options in one machine: pulping or blending; coarse or fine purée; hot or cold ingredients; wet or dry ingredients and rejection of unwanted plant matter or injection of water, steam or inert gas.
By eliminating peeling and chopping operations and by continuously removing unwanted fibres, skin particles and seeds to produce an homogenous, puréed product processing steps and product handling are reduced to deliver a higher quality, fine textured, end product.
Garlic, root ginger, tomatoes, onions, oranges and vanilla pods can all be pulped and puréed using the Micron Angle Disintegrator with reject material ejected through a secondary outlet to leave a pristine, homogenous purée. Selection of coarse to fine end product are easily achieved by the changing of removable screens.
Capable of handling dry or soaked ingredients the Angle Disintegrator is equipped with a water injection system making it suitable for continuous mixing and blending – the option to inject steam or inert gas during operation is also possible.
With a capacity to handle up to 3000kg/hour of either wet or dry, hot or cold products the hygienic construction enables fast product changeover without cross contamination.


Other

Funding No Barrier To Powder Quality or Process Optimisation

For companies seeking to improve product quality control, process design or optimisation or wishing to undertake new materials development, the Hosokawa Powder Characteristics Tester PT-X is a 'must have' piece of laboratory equipment that is now a 'can have' essential; thanks to Hosokawa's no deposit, fixed payment funding option. The Hosokawa Powder Characteristics Tester can determine 10 separate powder characteristics essential for high specification powder production and design of powder handling and processing systems. Examples of popular use include, accurate determination of flowability which would effect mixing speeds and an understanding of the critical discharge flow to prevent product bridging on discharge from a vessel or the influence of moisture content on flowability. The easy to use PT-X features clear visual displays, speedy analysis time with minimal operator intervention and high levels of test accuracy and repeatability. Hosokawa's new, help-to-buy funding gives manufacturers immediate access to the benefits of product and process improvement that can deliver speedy pay back potential and opportunities for business growth, development or diversity.

Other

Hosokawa's Pesticide Milling System Helps Contract Processor Grow

Hosokawa Micron Ltd recently beat stiff competition to win the order for a fine milling system to suit the rigorous demands of UK based contract chemical processing company, Exwold Technology Ltd. With an exacting requirement for a pesticide formulation milling system able to achieve throughput rates of 900kg/hr and a particle top size limitation of 15 microns the customer awarded the contract to Hosokawa based on their technical expertise, project management capability and most appropriate equipment supply to meet the target requirements. 'The customer specialises in formulation and processing for the Crop Protection and Speciality Chemicals markets, providing toll processing services on a worldwide basis. We were happy to support through extensive product trials carried out at the Hosokawa Alpine test centre to ensure correct mill selection and operating parameters to meet the customer's needs,' explained John Buck, Area Sales Manager, Hosokawa Micron Ltd. Hosokawa Micron supplied a 630 AFG Fluidised Bed Jet Mill with integral 315 ATP Classifier which is capable of producing the top size requirement with extremely tight particle size distribution. This configuration gives the customer highly efficient and accurate particle sizing across the high volume throughput. Product is fed to the mill by screw feeder via a double flap valve to ensure an accurate, modulated flow of material and maintaining the integrity of the 10 Bar containment. Once milled the product is collected in a filter. As standard within an agrochemical plant the stainless steel construction milling system is fully ATEX compliant and built to 10 Bar pressure resistant design. The crevice free design of the mill and integral classifier helps ensure full product evacuation whilst the WIP nozzles allow easy cleaning for contamination free production between batches.
John confirms, 'When the system was installed a few months ago, Hosokawa Micron engineers provided installation assistance and full commissioning services. The system is now fully operational with expected throughput and particle distribution targets achieved.' Kevin Martin, Managing Director, Exwold Technology Ltd. commented, 'This new milling system is highly efficient and enables us to produce high volumes of powders to exacting particles size to meet the demands of new and existing customers. We have been extremely pleased with the service we have received from Hosokawa Micron and their sales and engineering teams. The ability to undertake pre-purchase tests ensured we were able to buy the right machine for the job.'

Other

Hosokawa Micron Ltd Joins the Space Race

Engineers at Hosokawa Micron Ltd have literally taken their latest glove-box developments into another dimension as a result of the company's recent collaboration with the European Space Agency. Working closely with scientists and engineers at the Universitat Autonoma de Barcelona, Hosokawa has developed a pilot plant habitat (Pilot Plant Compartment V) in the form of a high containment glovebox and gas loop system.

The Compartment V glove-box has been designed, built and installed by Hosokawa Micron as the final piece of the jigsaw in the MELiSSA Pilot Plant to provide a habitat for the development and demonstration of regenerative closed loop life support systems, paving the way for deep space travel. The project also offers potential solutions for today's global challenges such as waste recycling, water provision and food production in harsh environments.
The MELiSSA project (Micro-Ecological Life Support System Alternative) depends on biological processes and understanding of how these may be affected by reduced gravity and cosmic radiation. For cost and safety reasons the MELiSSA Pilot Plant is a ground based, closed loop support system with a 'crew' of rats. Later developments will involve humans, in preparation for future space missions.

The Glove-box system represents the crew compartment and allows regeneration of the habitat atmosphere (loaded with carbon dioxide exhaled by the animal crew) and control of an oxygen fraction set-point. Part of the habitat atmosphere is circulated through a photo-bioreactor, where photosynthesis converts carbon dioxide into oxygen.

The experiments carried out rely on having a 'gas tight' environment and the entire system was designed to achieve a leak tightness of less than 0.03% volume per hour (equivalent to a pressure loss of 0.3mbar/hour).



One of the main design challenges was extending the stringent leak tightness requirement to the integrated recirculating gas loop system components whilst also satisfying the specified process performance.

Key components integrated into the gas loop include:



· 3 stage safe-change HEPA filtration

· Carbon filtration

· Gas stream heating

· Gas stream cooling & de-humidification with condensate collector

· Atmospheric variation pressure compensating system

· Gas tight recirculation blowers

· Gas sampling manifolds & gas analyser

The gas loop and Glove-box are fitted with instrumentation for monitoring and control of environmental parameters such as pressure, flow, temperature, humidity etc. As this is a closed loop system without external ventilation, the internal pressure would suffer large variations due to changes in atmospheric pressure and temperature without the innovative design of a pressurised buffer tank which can remove or add gas to the system to compensate for these variations and hence maintain a constant internal system pressure. It is important to maintain the internal pressure at a low positive pressure to minimise leakage into or out of the system and to allow easy use of the glove-ports. The airlock transfer chamber has a dedicated HEPA filtered air recirculation system to avoid cross contamination and the mixing of internal and external atmospheres. The inside of the isolator and airlock is designed for easy cleaning and decontamination and is periodically disinfected using a Vaporised Hydrogen Peroxide (VHP) system. Another key aspect of the design was to comply with strict requirements for the comfort and welfare of the animals. This includes strict control of the internal temperature, humidity and lighting (each cage has its own dedicated fan and dimmable, soft lighting) as well as removing potentially harmful contaminants from the recirculating gas flow. 'This has been a very exciting project with which to be involved,' said Adam Harper, Projects Manager, Hosokawa Micron Ltd., 'As engineers it has tested our design capability whilst highlighted the flexibility of our Glove-boxes and their uses and also given us a valuable and fascinating insight into the complexities of engineering for space exploration.'

Other

The Rising Tide of Super Seaweed

Tipped as one of the superfood trends of 2016, seaweed is packed with minerals, vitamins, fibre, omega 3 and protein, often being added to food as a nutrient boost. Claims that it can prevent colon cancer, control blood glucose level and aid digestion make it of significant dietary and health interest whilst sustainable farming and harvesting methods have led to seaweed's recognition as a 'futurefood' as well as a superfood. The fibrous, wet and often sandy or gritty, seaweed is however difficult to process with costly and time consuming drying times. To reduce the drying process seaweed is often chopped to facilitate more rapid, less nutrient destructive drying processes. For many years processing experts Hosokawa Micron Ltd have offered processing solutions to alginate producers across the world. To meet the demands for milled, freshly harvested seaweed Hosokawa Micron Ltd has developed a two stage system comprising of a Prebreaker and Vertical Disintegrator. This low energy system offers uniform particle size reduction of wet or moist seaweeds for further processing, which offers higher levels of availability compared to conventional hammer mills. Once the friable materials have passed through the initial size reduction (Prebreaker) stage, they are transferred directly to the Hosokawa Micron Vertical Disintegrator to be further reduced to a uniform particle size. Designed for the reduction of fine to coarse, wet, moist or dry materials, the Hosokawa Micron Vertical Disintegrator provides automatic and continuous separation of disintegration resistant materials with redirection through the system from the exclusive secondary discharge. Uniform particle size is achieved as materials are subjected to repeated impact and attritional force from the high speed rotating hammers, and carried by centrifugal force through a perforated sizing screen. The vertical screen frees itself of product instantaneously during processing, which is ideal for products with a high moisture content. Barry Walmsley, Product Manager, Hosokawa Micron Ltd says, 'The sturdy system, can operate at 12- 20 t/h. It is low noise and delivers product in a narrow particle size distribution, resulting in higher yields and less effluent. The Disintegrator is designed to withstand corrosion caused by the low pH often involved in the process and erosion caused by the natural inclusions which determines a predominant use of higher abrasion resistant materials of manufacture.'

Other

Cool Performance New Micron Glacis GC Mill

Hosokawa Micron Ltd announce the development of the high performance cooling type, mechanical mill, the Micron Glacis GC fine grinding mill. Suitable for fine grinding of heat sensitive products, the Micron Glacis GC is ideal for the high volume grinding of green tea which is popular both as a beverage and for use in confectioneries too. The fine grinding and low heat generation of the Micron Glacis GC produces a tea with good mouth feel, texture, taste and mellow flavour. The Glacis is able to achieve a high cooling efficiency (7.5 times more than the conventional mechanical mill) by running coolants through the outer liner and grinding rotor. The Glacis can ultra-fine grind low-melting point, heat-sensitive materials that we impossible with conventional units. The Micron Glacis GC offers the particle grinding size accuracy of a jet mill (10 - 20µm) but with a higher volume capacity but with a 50% lower energy consumption. Material is ground by strong impact and shear force generated at the space between the grinding rotor and the liner. Both the grinding rotor and the mill lining are specially designed with an effective cooling structure which alongside the reduced air volume required by the unit for cooling actively prevents product oxidation and therefore deterioration of the tea quality. The Glacis has a low air volume requirement relative to grinding power which means the additional auxiliary equipment such as the blower and bag filer can be scaled down, allowing for a compact installation.

Other

Save Up To 80% Energy Costs With The Micron Pulvis Sub-Micron Mill

Capable of producing finer particle sizes than a jet mill and with energy consumption typically eighty percent less than other mills, the Pulvis offers an efficient alternative to impact type mills, when it comes to ultra-fine milling. As a dry agitated bead mill type, the Pulvis offers size reduction without the need for an additional drying phase. In the dry process particles do not re-agglomerate but remain in a dry, free flowing state, saving further energy costs and time. The mill is located at the bottom of the machine and ground particles are conveyed by air, passing through the grinding chamber to the integrated classifier the operating speed of which determines the fineness of the end product. The classifier separates the required fine product from coarse particles. The coarse particles are returned to the grinding zone. With the option of ceramic, wear protected grinding and classifying parts the Micron Pulvis is suitable for milling ceramic materials, metal oxides, battery materials, minerals, glass, hydrogen absorbent alloys, magnetic materials, pigments and carbon etc. Designed for easy access, disassembly and cleaning the machine is well suited to multiple applications and frequent material changes. Available in a range of sizes from 0.75 kW grinding motor (1.00 kW classifying motor) to 70.0 kW grinding motor (30.0 kW classifying motor) the Pulvis is suitable for test purposes through to fully scaled up production size.

Other

Flexible Compact Isolators for Nimble Manufacturing and Research

'Nimble manufacturing is now one of the main factors driving purchases of Hosokawa Micron's Flexible Compact Isolators (FCI),' says Carl Emsley, Sales Manager at Hosokawa Micron Ltd. As manufacturers strive to meet rapidly changing customer demand, production agility and nimble response is vital and Hosokawa customers are confirming that their small footprint, plug and play, high containment isolators are just what they need. 'The ability to quickly respond to changes in demand is increasingly being seen as the key to success in pharmaceutical, cosmetic, biotechnology and research markets. As companies strive to 'stay ahead of the pack' and get a lead on their competitors, our mobile, barrier containment, compact isolators are proving that they are definitely up to the task. They make it easy to have flexible containment exactly where and when it is needed. ' With the ability to use one isolator unit for several different processes or to link individual units together to create a multi-process work pod, FCIs create a real flexibility and agility in manufacturing or research settings that is not easy to achieve with large or static isolators. Delivering high containment levels of 1µg/m³, Hosokawa FCIs can cope with a range of potentially hazardous products, protecting both personnel and products. With excellent all round visibility and a range of rigid, semi rigid or disposable canopy options which fit onto the stainless steel base unit, many customers see the benefit of ordering more than one canopy style, further increasing manufacturing flexibility. The plug and play mobility of FCIs means units can be wheeled to where they are needed. Relocation is quick and easy and allows maximum use of the resource. Based on traditional, Hosokawa Micron static isolator designs the FCI is both durable and economic and with shorter manufacturing lead times it offers an ideal solution, particularly for test type applications, start-up companies or those for whom handling of hazardous powders is infrequent or when investment in a dedicated, static isolator, is not appropriate. The Hosokawa FCI can be tailored to suit customer requirements including air handling systems, CIP system, filtration and rapid transfer ports, nitrogen inertion, flexible glove port configuration and hazardous area systems. Hosokawa Micron can also offer a range of processing and packing equipment specially engineered in miniature for use within the Hosokawa Micron FCI.

Other

New Buggy Fill/Weigh Booth

Hosokawa Micron Ltd announce the launch of a new 'twin, buggy filling and weighing, containment booth', designed to handle safe, easy and accurate FIBC filling. Designed in co-operation with a leading detergent manufacturer, to meet the demands of the high volume product transfer of potentially sensitising powders, the containment system is uniquely configured for automated filling of FIBCs located on a wheeled buggy frame. The booth is connected to the customer's HVAC system to generate a horizontal laminar airflow which captures airborne particulates generated in the filling operations. The contaminated air is then extracted through the combined booth plenum to a remote filtration system. Double opening doors at the front of each booth allow easy access for the manual loading of the FIBC buggy. As the buggy is pushed into position the FIBC lid is automatically lifted, eliminating the need for an operative to undertake this procedure by standing on a step ladder. Guide rails ensure accurate positioning beneath the downward sealing filling head. Once the buggy is in position (defined by a sensor) a mechanic clamp device holds the wheeled buggy in place. Doors are interlocked to prevent unauthorised entry whilst filling operation takes place. On disengagement and removal of the buggy from the filling and weighing system, the FIBC lid is closed. Accurate filling and weighing is controlled from outside the booth and once filled the FIBC buggy can be wheeled away with operatives protected from potentially sensitising or hazardous, residual airborne dusts. The booth incorporates a single rear, personnel door for safety and ease of all round access and maintenance. The booth is equipped with integrated weigh scale, internal lighting and integral dust monitoring system.

Other

Hosokawa Micron Engineers Break Record With Eleven Metre Wide Downflow Booth

Hosokawa Micron Ltd has manufactured one of the widest Downflow Booths they have ever made. The 11m wide Downflow Booth was designed and manufactured using Hosokawa Micron's modular Downflow Booth concept which delivers construction affordability alongside almost limitless size capability. Designed to meet the customer's requirement for increased raw materials handling capacity, the 11m wide Booth encapsulates 8 IBC filling stations and was engineered to suit the layout and available factory space. The booth's open fronted design uses no vertical supports offering unrestricted operator access into the booth and to the filling stations which makes for easy transfer of IBCs. Hosokawa Micron Ltd. commented, 'By incorporating, into our modular build concept, a unique bracing system that supports and stabilises the full width of the booth,and prevents risk of twisting or bowing, we can meet requirements for larger, tailored, contained work spaces. A single booth rather than several smaller booths can also offer customers real economies of scale – in this instance, a single(rather than multiple) control panel(s) manages the operation: delivering a cost saving for the customer. '

Other

Downflow Booths Protect Food Operatives from Airborne Dusts

With a high incidence of workplace risk from respiratory sensitising dusts from grains, flour, egg protein, fish protein and ingredient additives, Hosokawa Micron Ltd, a leader in containment technology has responded to food industry demands for improved and safe levels of personnel and product protection and by developing a range of modular Downflow Booths. Capable of delivering Operator Exposure Levels of <1µg/m3 the booths also provide product protection from surrounding area contamination by creating a 'clean processing zone' minimizing cross contamination risk from other products or processes. The Hosokawa Downflow Booths have been designed to meet key demands for energy efficiency, low running cost and low operating noise. Their cost effective yet flexible modular design makes them suitable for a range of applications when it is necessary to undertake processing steps outside of a closed food processing machine, such as sampling, filling or packing operations. The low running costs of the booths can be attributed in part to the incorporation of highly effective and energy efficient motors and fans.
More news
Company catalogues - Hosokawa Micron Ltd
Toll Processing (English)

2 pages

Hosokawa GEN4 Data Driven Manufacturing (English)

1 pages
General Information - Hosokawa Micron Ltd
Banks
National Westminster, Runcorn
Export area
Asia-Pacific, Central Asia, Middle East, Africa, Central/East Europe, West. Europe, North America, Central America, South America
Brands - Hosokawa Micron Ltd
Previous brands
Vitalair

Containment systems

Vrieco-Nauta

Mixers & dryers
More brands
Location - Hosokawa Micron Ltd
Contact people - Hosokawa Micron Ltd
Mr Nigel Harrison
Departmental Director/Manager (Manager)
Ms. Dawn Hunt
Departmental Director/Manager (Manager)
Mr Stewart Bryan
Commercial Director/Manager
Mr John Cronshaw
Admin/Finance Director/Manager (Finance Director)
Stewart Bryan
Marketing Director/Manager (Sales & Marketing Manager)
Key figures - Hosokawa Micron Ltd
Turnover
Operating income
Opening hours - Hosokawa Micron Ltd
Participation - Hosokawa Micron Ltd
Shareholders
Activities - Hosokawa Micron Ltd
Producer
Distributor
Service provider
Main activities within the Kompass classification
Secondary activities within the Kompass classification
Other classifications (for some countries)
SIC (GB 2007) : Other business support service activities n.e.c. (82990)
NACE Rev.2 (EU 2008) : Other business support service activities n.e.c. (8299)
ISIC 4 (WORLD) : Other business support service activities n.e.c. (8299)